Watch Webcast of Samsung Galaxy Tab 750 a.k.a Samsung Galaxy Tab 10.1
Android based phones are boom in the market as the users love it and others want to grab it from the market. Apple phones and iPad's are in the market, but the competitor 'Android' is very much handy and friendly to the users thus being not only active but its too Hyper-active among the users.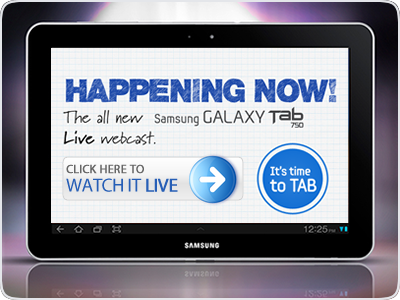 Samsung being the global leader in bringing Android devices, will be coming up with Samsung Galaxy Tab 750 which is new to Indian online casino markets as the touch and feel is going to be different with its updated versions. With the more bigger screen and a powerful hardware support Samsung Galaxy 750 would be attracting more users.
As Samsung is launching the Galaxy Tab 750 on 10th August, you can watch the Webcast of the launch with www.buggingweb.com. Check out the link below to watch Webcast.